Newark airport terminals
Kindly note that departure and arrivals of some airlines is split between two different terminals. Please check the airline contact page for more detail.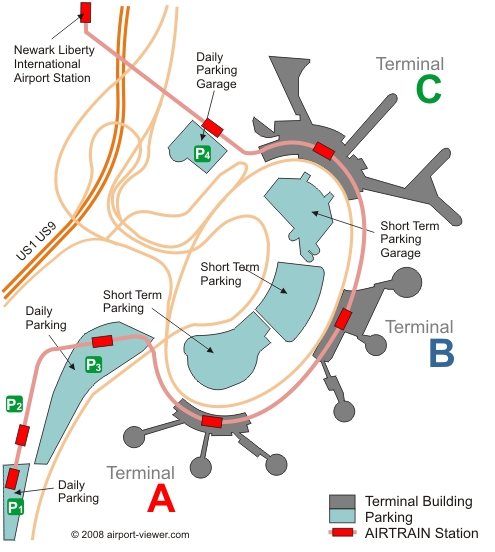 Transfer Between Terminals - Use the AirTrain system to transfer between terminals and parking lots.
Terminal A
Air Canada, Alaska Airlines, American, American Eagle, Frontier Airlines, Jet Blue, Southwest, United Express, US Airways, US Airways Express, WestJet
Terminal B
Air France, Air India, Alitalia, British Airways, Delta, El Al, Jet Airways, Lot Polish, Lufthansa, Miami Air, SAS, Singapore Airlines, Swiss, TAP Portugal, Virgin Atlantic
Terminal C
United, United Express

For airline contacts click here.
More than 30 airlines operate out of Newark. Please confirm terminals with your airline.
---