public ground transportation Taxi Services
Metered fare (plus tolls) to any Manhattan location, approximately $40-55. Taxis are available outside of every terminal and there is typically a taxi stand where you will be directed to a taxi. There is an additional charge for luggage over 24 inches if the driver handles the bags, and rates are based per car, not per passenger (up to four passengers).


public ground transportation Air Train
The Air Train offers connecting service to NJ Transit and Amtrak trains which will bring you into Manhattan. Surprisingly, this can actually be much quicker than taking a cab or bus, and it is much more affordable. $11.55 one way will bring you from Newark Airport to Penn Station. AirTrain connects the NJ Transit "Newark Airport Station" to the airport terminals. Consult the schedule to determine the schedule of connecting trains. Service is available from 5 a.m. until 2 a.m.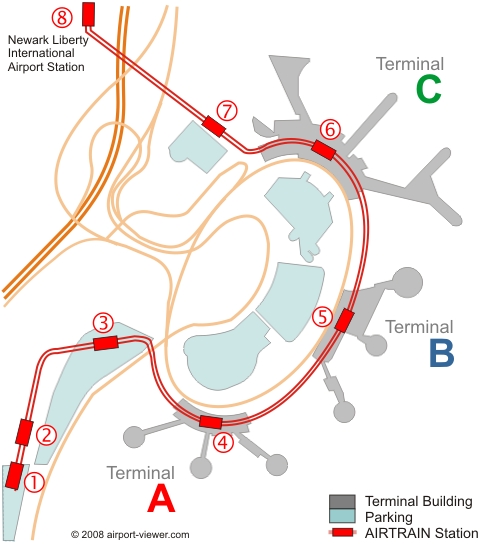 ---
---